I think I finally got something that can handle Harlan....
.....or at least attempt to. With my crazy hours at work I have basically zero time to work on anything. So I went the incredibly lazy route and traded my 1995 YJ Wrangler on 33's for this beast.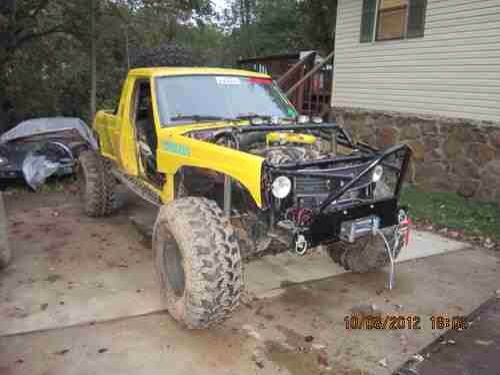 It is a 89 Jeep Comanche, or what's left of one.
It has Dana44s front and back, long arm in the front with 16" Fox air shocks, full hydro steering, full roll cage, and a lot more. It has been pretty well used but the drive train has a lot of life left in it.
Luckily once the body gets too bad, the running gear and suspension will swap right over to a Cherokee.